2016-2017
EXHIBITION
Department of Sanskrit conducted an exhibition in connection with Diamond jubilee celebration- Dazzle 2016.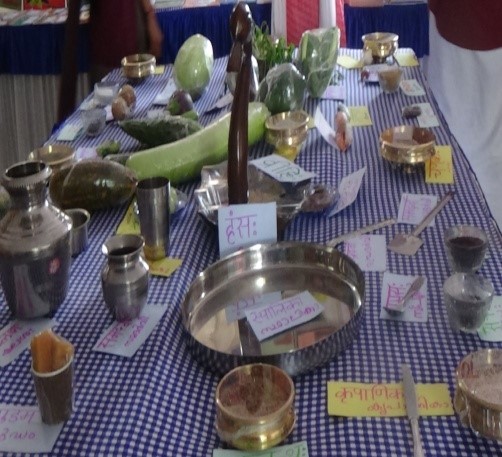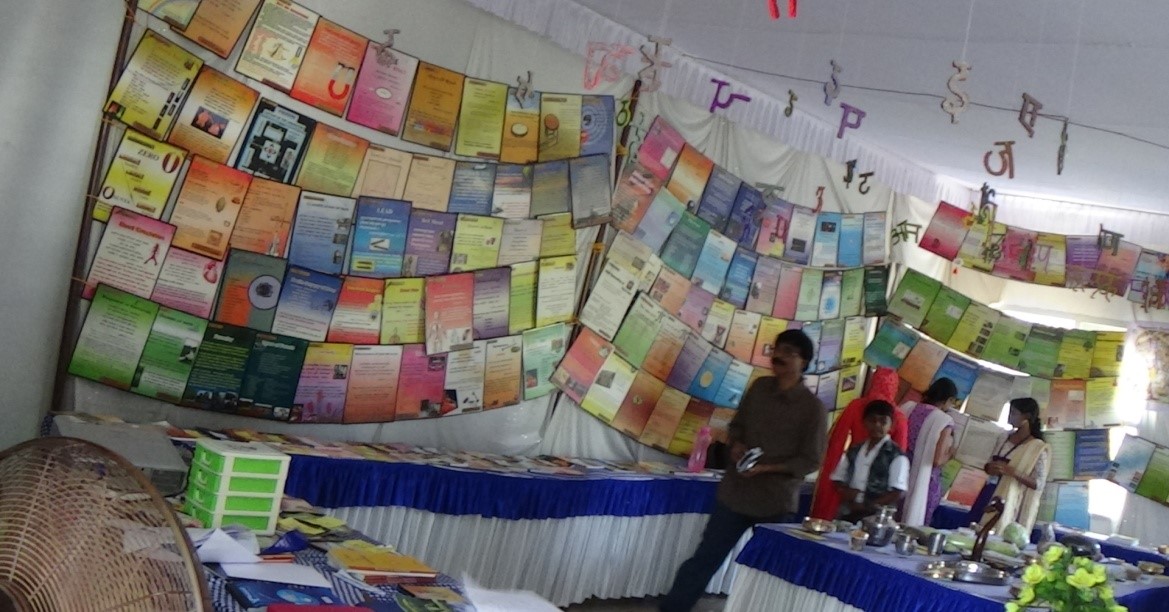 VAKYARTHAVICHARAPRADARSANASADAS
Department organized VAKYARTHAVICHARAPRADARSANASADAS in connection with Diamond jubilee celebration.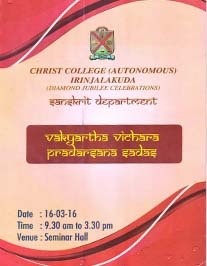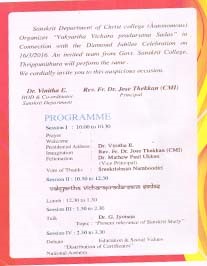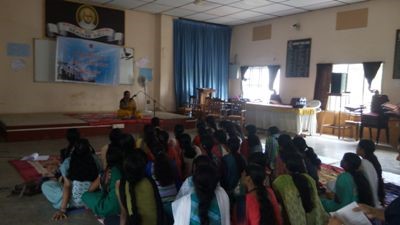 2018-2019
INVITED TALK
Departments of Sanskrit,Library science and Library conducted a talk on ''Literature ,culture and society '' by Dr. K G Poulose on July 5, 2018.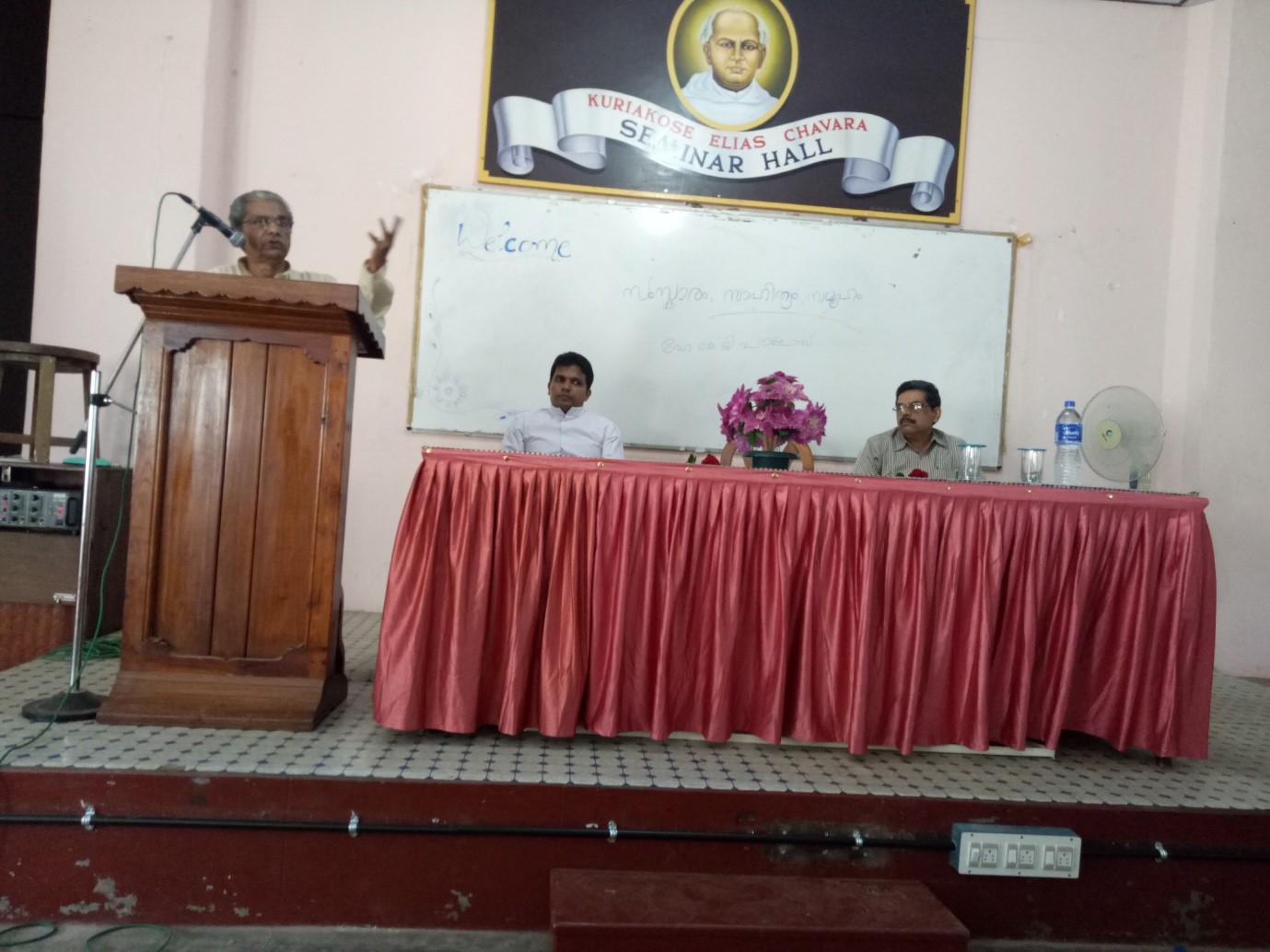 QUIZ
Department of Sanskrit and quiz club organized Ramayana quiz on 18/07/2018.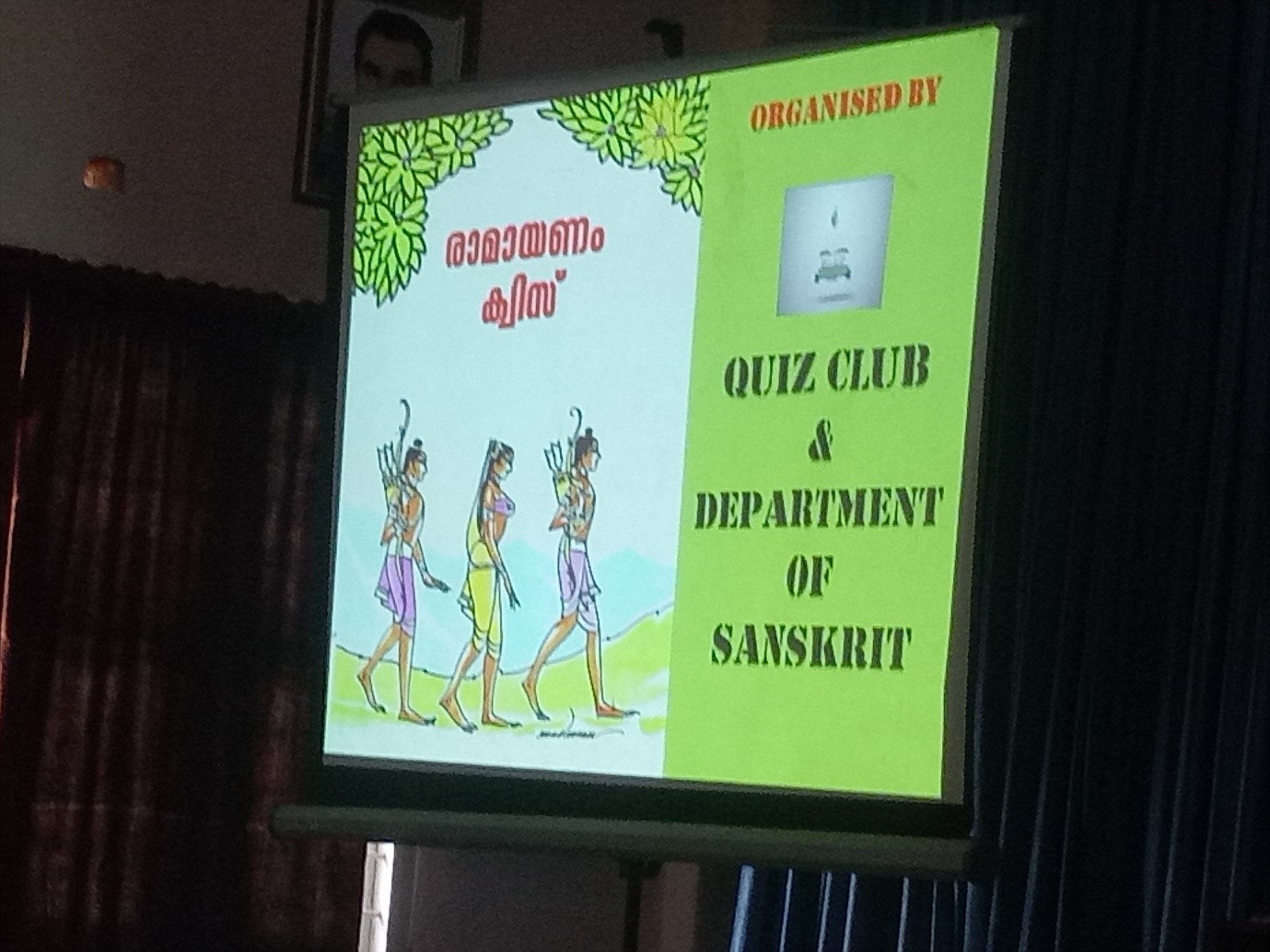 2019-2020
INVITED TALK
Department organized a class on Translation Techniques in 2019.
Resource Person : Dr. G. Jyotsna, Assistant Professor, Dept of Vyakarana, Govt.Sanskrit College, Trippunithura.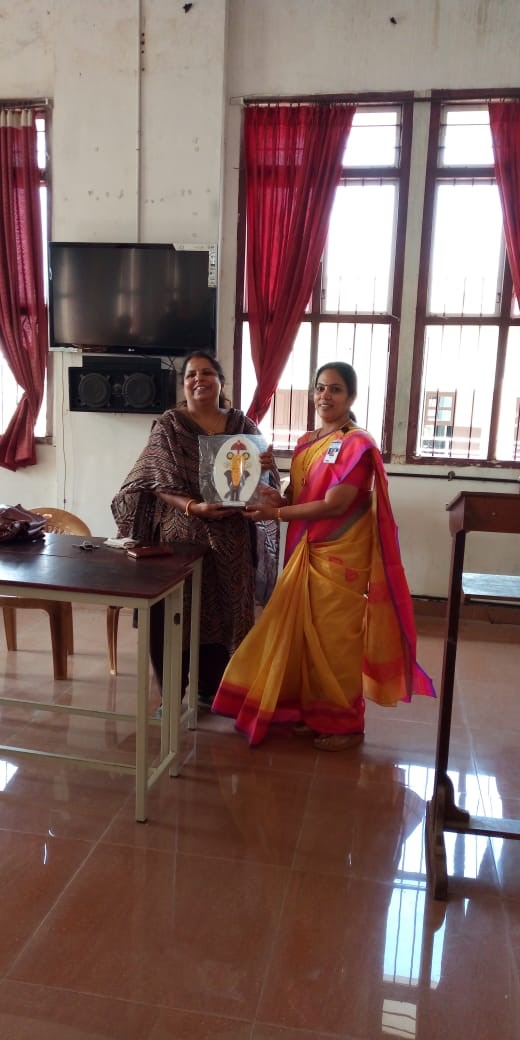 INTERNATIONL SEMINAR
Department of Sanskrit organized Two-Day International Seminar on Knowledge systems in Sanskrit on March 4th and 5th, 2020.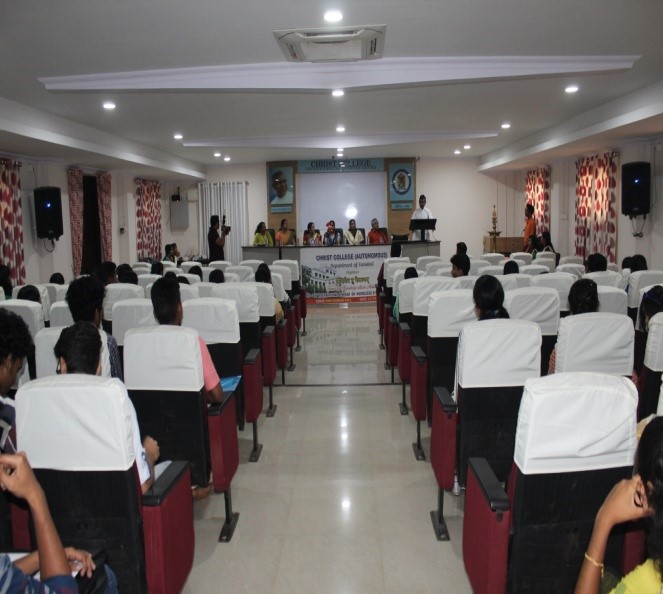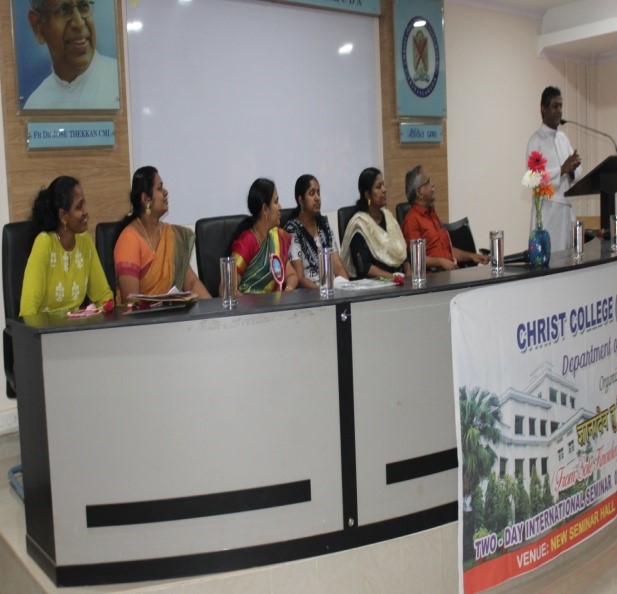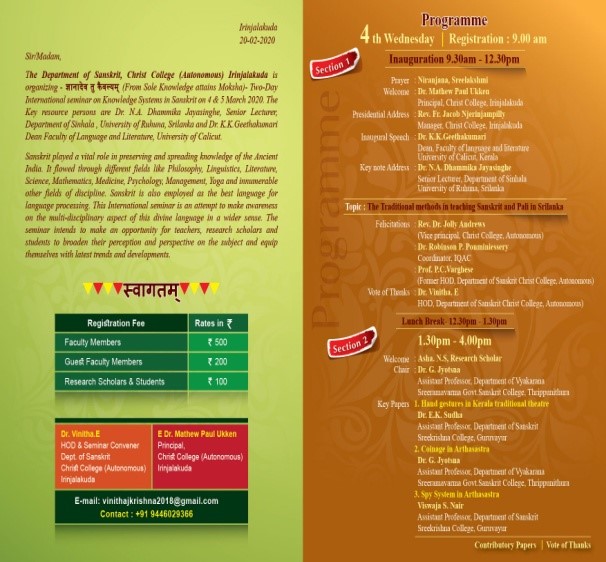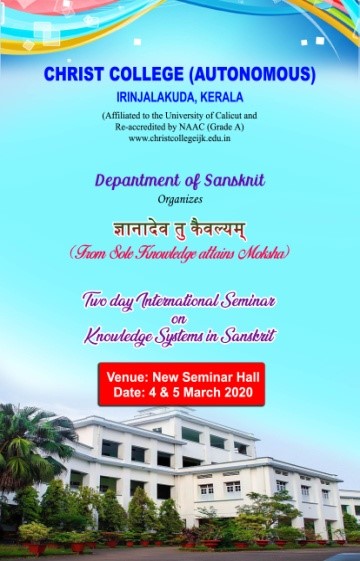 Department conducted Book-reviews in connection with Reading day.
| | | |
| --- | --- | --- |
| Student | Book | Author |
| Alkesh | Manishapanchakam | Sankaracharya |
| Binshoy | Mahabharatam | Vedavyasa |
| Devadathan | Panchatantram | Vishnusarma |